Please note: If you have recently opened this page, you may need to clear your browser cache to see the most recent updates.
COVID-19 Updates:
The following websites provide the most current information regarding COVID-19 and Human Subjects Research:
Return to Research Guide for Social and Behavioral Sciences Research Phase II (July 1, 2020); Updated: June 16, 2020
VPR Research Ramp-up Guidance May 28, 2020 / Update June 30, 2020
Research Continuity Considerations for Research in the Social Sciences, Humanities, and Other Field-Based Research March 15, 2020
COVID-19 FAQs Related to Human Subject Research March 17, 2020/ Update May 1, 2020
IRB Requirements and Guidance for COVID-19 Impacted Studies March 15, 2020
IRB-SBS Office Hours/ Review Delays:
On-campus hours are suspended until further notice.

Office hours at One Morton Dr. are suspended until further notice. All IRB-SBS staff are working from home. 

Please contact IRB staff member by email or email our office using irbsbshelp@virginia.edu. 
For urgent email requests to the IRB-SBS include COVID-19 in the subject line and send to irbsbshelp@virginia.edu.

With the transition to iProtocol in 2019, our staff can handle the bulk of our office processes remotely. However, current disruptions may cause delay in the review process and we appreciate your patience at this time.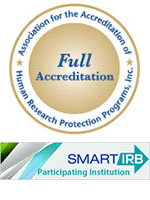 As part of the Human Research Protection Program (HRPP) at the University of Virginia, the Institutional Review Board for the Social and Behavioral Sciences (IRB-SBS) is the IRB responsible for reviewing all non-medical behavioral human research (studies which are considered medically non-invasive) for compliance with federally-mandated research guidelines. Review of human subjects research is required for funded and non-funded research and for research conducted by faculty, students, and all those under the purview of the University of Virginia.
Looking for the IRB-HSR (the IRB responsible for reviewing all medical human research)? Visit their website: https://research.virginia.edu/irb-hsr