Message from the Vice President for Research
These are challenging times for everyone in the world. COVID-19 has taken many lives and disrupted life as we know it around the globe. At UVA, we have asked researchers to work remotely and pursue only key research projects on Grounds, practice social distancing and use rigorous disinfection processes to stop the spread of COVID-19. We appreciate everyone's partnership as we've worked to keep our students, faculty, and staff safe and move research forward.
Although graduate students have had to step away from their work in the labs, and much of the work has had to move off site, research is continuing at UVA. In the midst of a global pandemic, the University of Virginia is mobilizing its resources and researchers to find a test and a vaccine for COVID-19, treat patients, track the COVID-19 globally, and analyze the crisis through the lens of history, politics, economics, business, law and more.
With your help, we hope to emerge from this crisis with a renewed purpose, confident that we all are doing our best to make the world a better place with our research.
Be safe and stay well,
Best regards,
Ram
Melur K. (Ram) Ramasubramanian, Ph.D.
Vice President for Research
University of Virginia
Strategic Research & Discovery
Office of the Vice President for Research (VPR) mission is to advance knowledge and serve the Commonwealth of Virginia, the nation, and the world through research, scholarship, creative arts, and innovation to enable discoveries that enrich and improve lives.
The office is responsible for the strategic vision for research, developing and executing initiatives to accomplish the vision, as well as the various compliance and support areas. VPR works to catalyze, support and safeguard UVA research.
The VPR is seed funding research with a strategy of moving research from promising to preeminent and supporting UVA's Strategic Plan.
PROMISING
EMERGENT
PROMINENT
PREEMINENT
Pathways to Research Preeminence
Collectively, UVA's research productivity, quality, and impact are strong but could be even stronger. To help us move from prominent to preeminent in research, we will focus on a discrete set of pressing challenges and opportunities that require collaboration across disciplines and schools and where UVA can be an international leader in important fields of research.
We have identified five priority areas that represent major societal challenges and opportunities and draw on our existing strengths: Democracy, Environmental Resilience and Sustainability, Precision Medicine, the Brain and Neuroscience, and Digital Technology and Society. In each area, we will take a coordinated approach through institutes, centers, and labs to amplify the impact of our faculty's work.
In the News
Image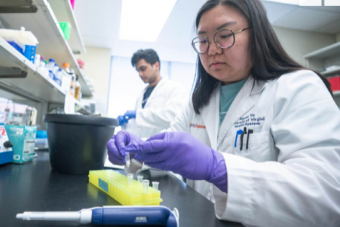 Image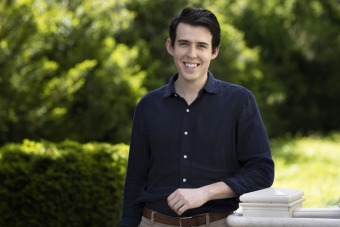 In a new study, Weldon Cooper Center for Public Service researcher Hamilton Lombard examined the income gap between Black and non-Black Americans living in Virginia.
Image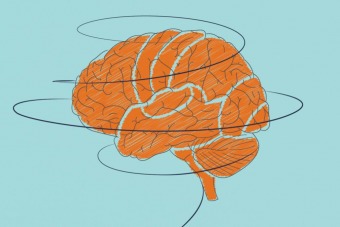 More than 30 million Americans are infected with Toxoplasma gondii, a parasite spread by cats and contaminated meat, but most never show symptoms. New research from the School of Medicine explains why – and why it matters.
Looking for a Researcher?
Search our faculty database.  In 2018 we created 3 Cavaliers, a rapid seed funding program enabling creative, collaborative, consequential research ideas. As part of this initiative we created a faculty database to make it easier to find collaborators at UVA.